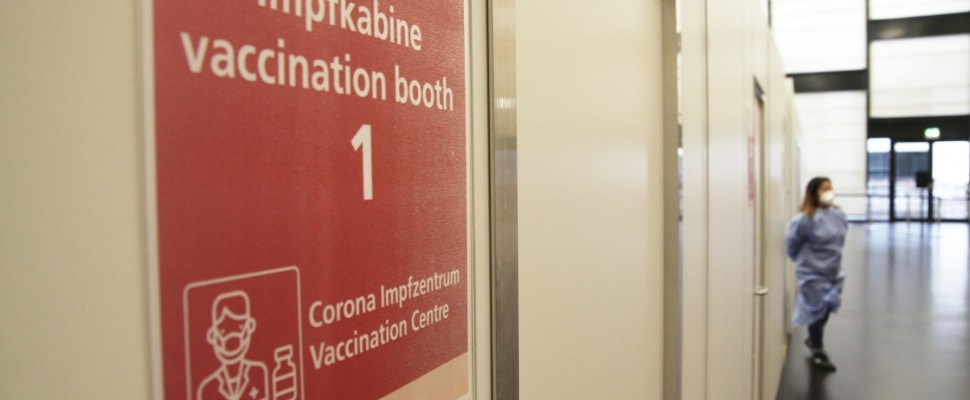 Contrary to what Federal Health Minister Jens Spahn (CDU) announced, the vaccination prioritization for Astrazeneca is not "completely" canceled everywhere.
Latest news from Saarland
It will be the top duel on this regional league weekend when SV Elversberg receives Kickers Offenbach in the URSAPHARM-Arena on the Kaiserlinde on Saturday, May 08th. In the game that started at [...]
Current sports news
After the forced Corona break, Hertha BSC got points from another catch-up game.
Political news
Business news
Mixed things from all over the world
Themes / panorama
Munich (ots) - How do you secure an accident site, what is the rescue handle and how do you revive a person? This important first aid knowledge and the courage to help can save lives in an emergency. There is also a legal obligation to provide first aid. As part of a current online survey, the ADAC has around 3600 people ...
Munich (ots) - When paying their fuel bills, drivers currently have to dig a little deeper into their pockets than they did a week ago. As the current ADAC evaluation of fuel prices in Germany shows, a liter of Super E10 costs a nationwide average of 1,469 euros, 0,8 cents more than a week ago. Even the price of diesel fuel ...
Munich (ots) - The ADAC clearly and unambiguously supports the improvement of road safety in Germany and will continue its commitment in the future. At the 1st National Road Safety Conference taking place today, the start of the Federal Ministry of Transport's Road Safety Program 2030, numerous fields of action will be addressed, which the ADAC and the ADAC regional clubs have always dealt with intensively. To…
Munich (ots) - With the electric car market, the demand for wall boxes is growing to be able to charge the electric car at home. In addition to the state funding for the vehicles, the installation of a charging facility is subsidized by the KfW with 900 euros. The ADAC has tested six wall boxes that are not only eligible for funding, but can also be used in conjunction with a ...
Munich (ots) - A survey by the ADAC on the safety of cycling shows that cyclists feel particularly safe where bike paths are structurally separated from the road. The separation can be achieved in the form of a curb between the cycle path and the road or through barriers between the road and the cycle lane. 59 percent said they felt like this ...
Munich (ots) - While the drivers of gasoline cars had to cope with slightly higher fuel prices in April, there was a slight relaxation for diesel drivers at the petrol pumps. This is shown by the monthly ADAC evaluation of fuel prices in Germany. After that, a liter of Super E10 cost a monthly average of 1,466 euros, 1,2 cents more than in March. Down went ...
Columns / Opinion